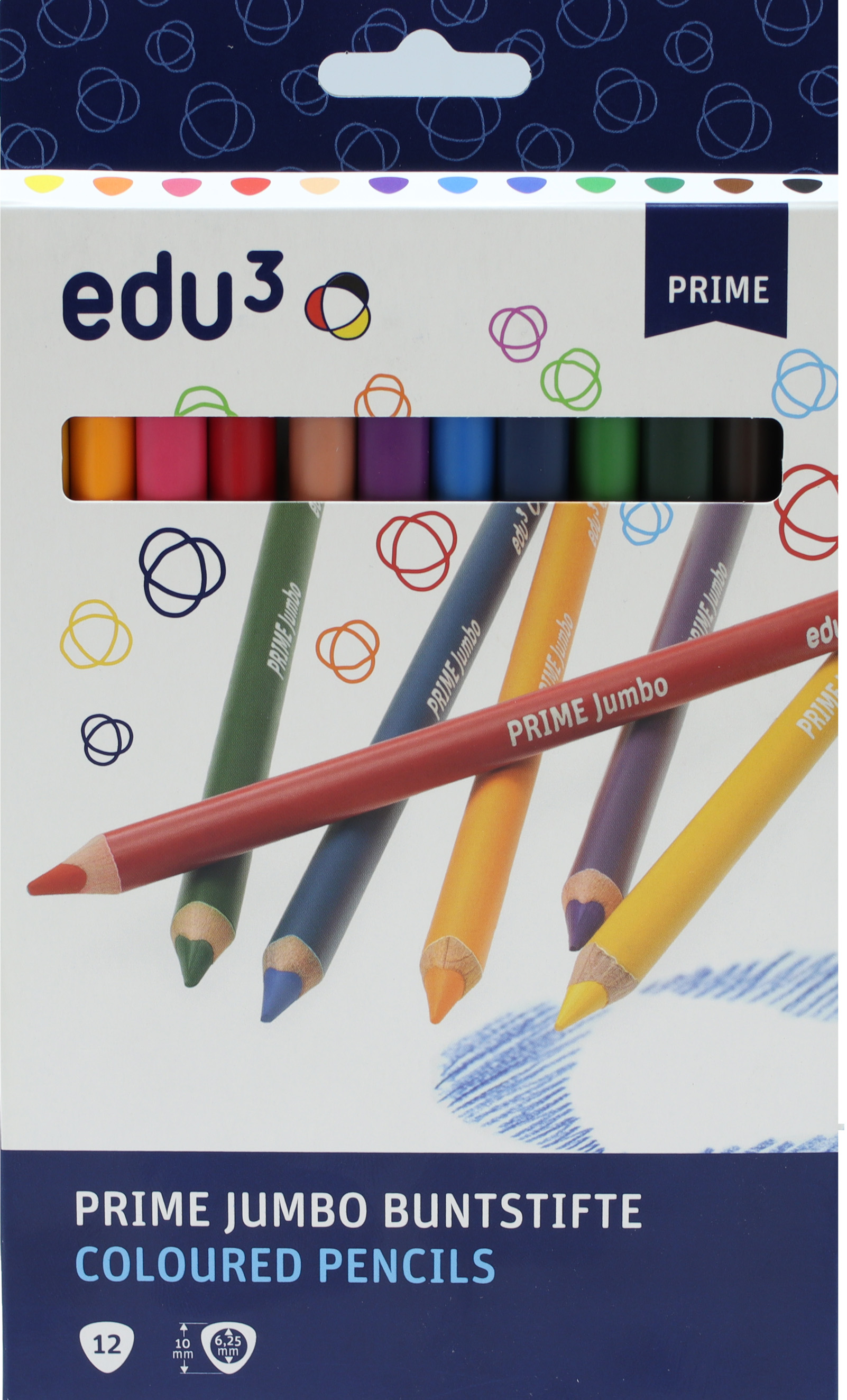 edu³ PRIME Jumbo colored pencils tri Set
Ready for shipment immediately, delivery time approx. 1-3 working days
Product information "edu³ PRIME Jumbo colored pencils tri Set"
edu³ PRIME Jumbo colored pencil for strong vibrant rich color expressions in a set of 12 pencils, 12 colors assorted.
The ergonomic triangular handle supports fatigue-proof painting. This pen is characterized by particularly bright, brilliant colors with an extra-soft color smear. A highly pigmented JUMBO lead with a diameter of 6.25mm is of high quality, is break-resistant and easy to sharpen.