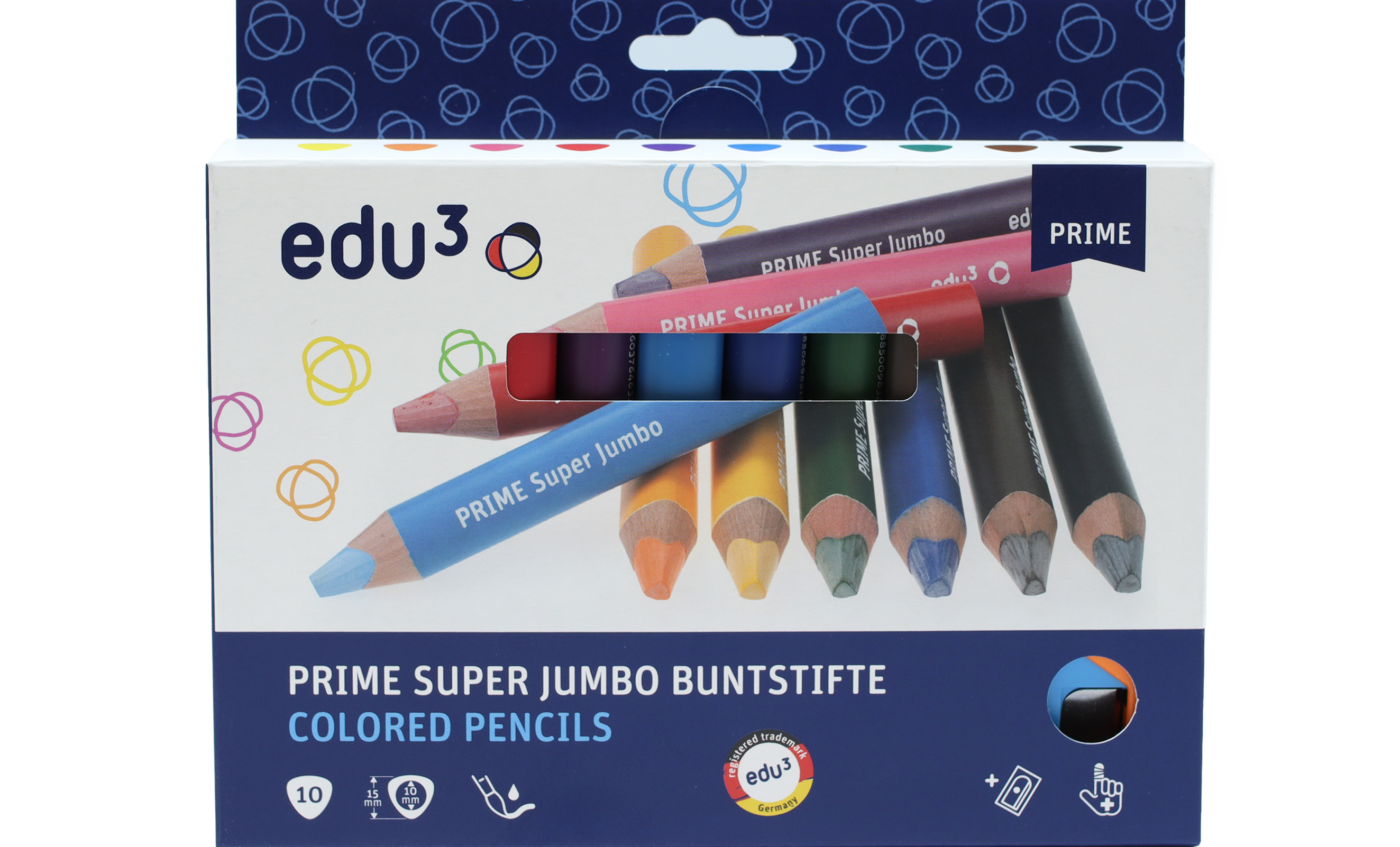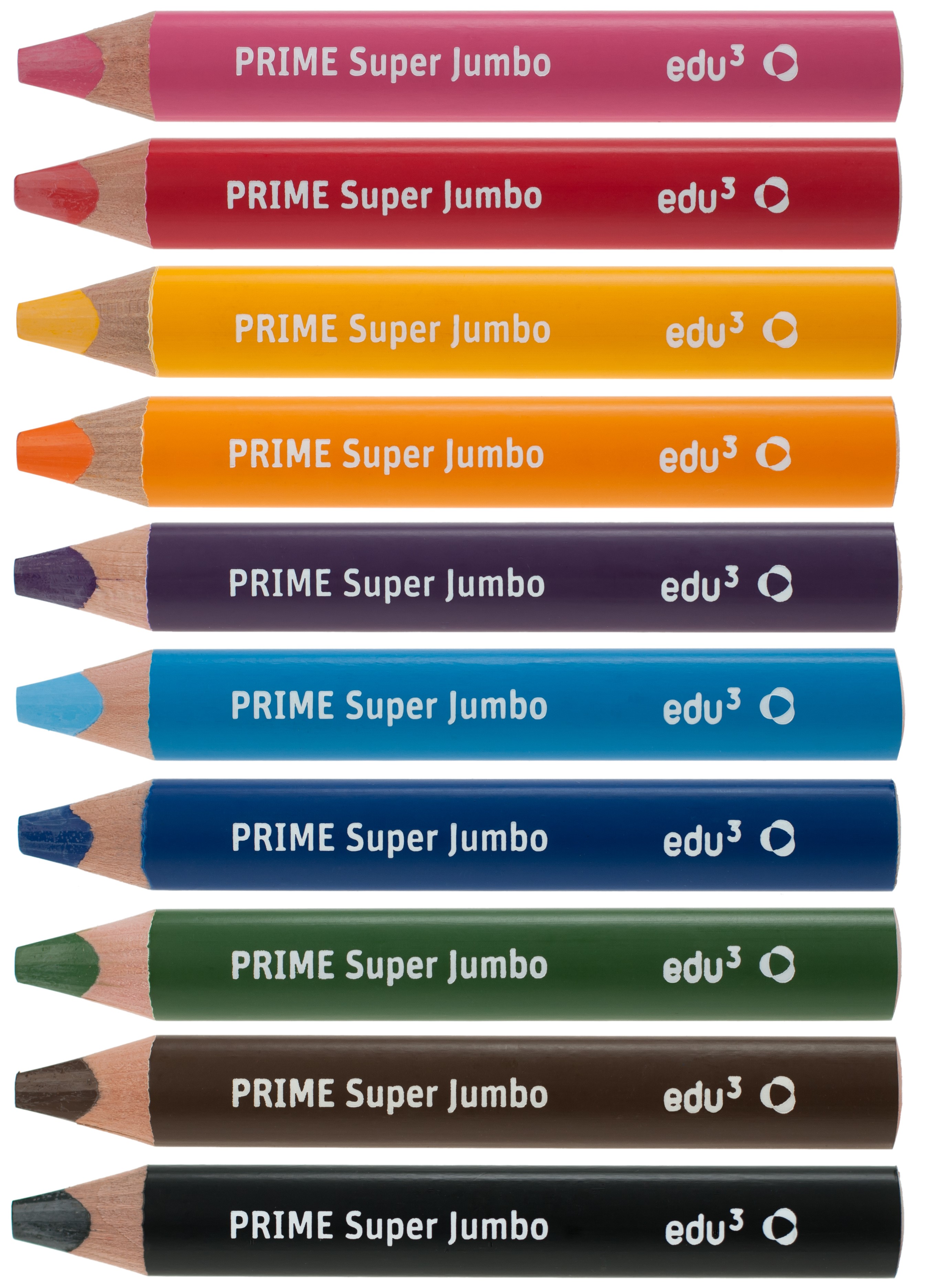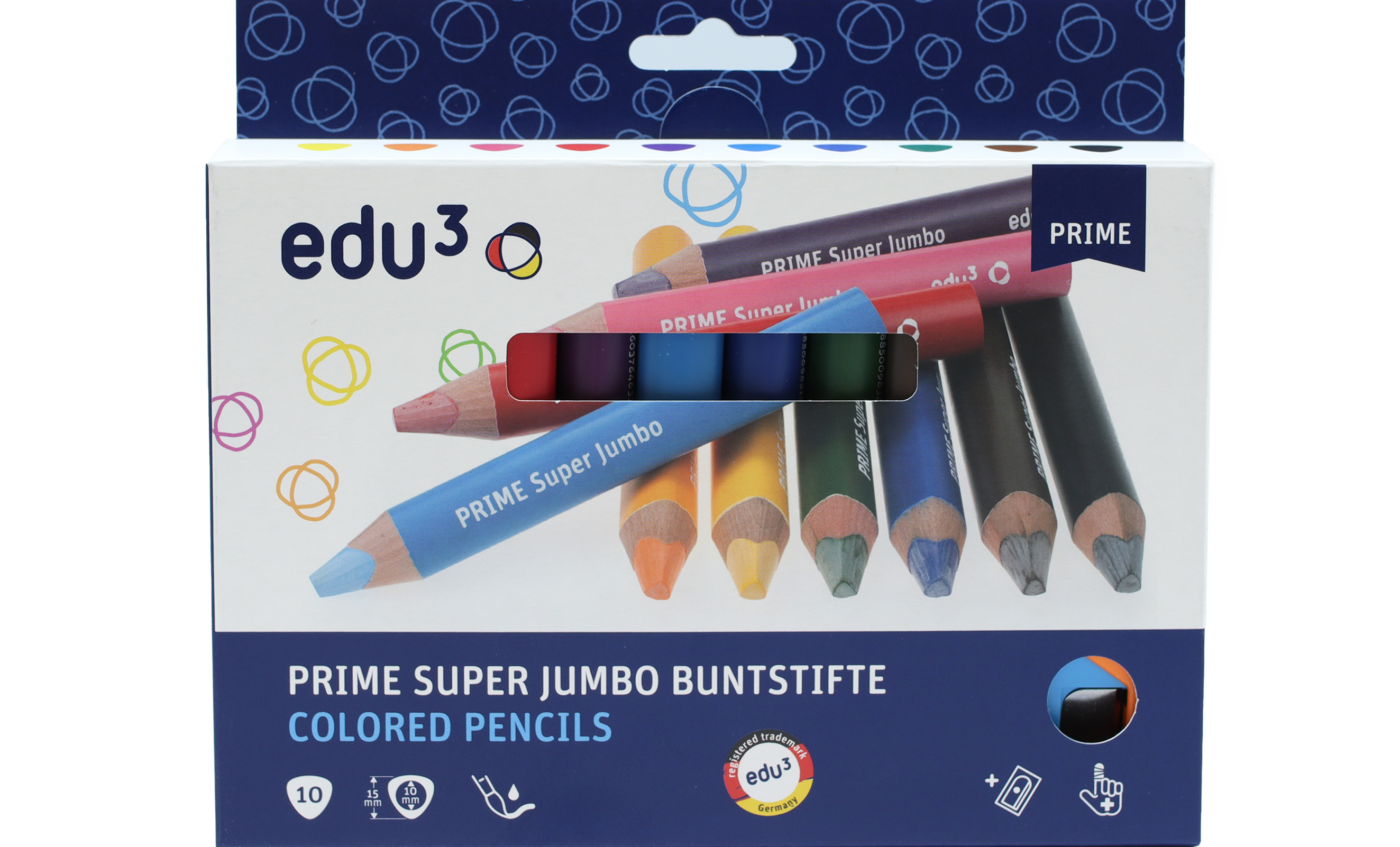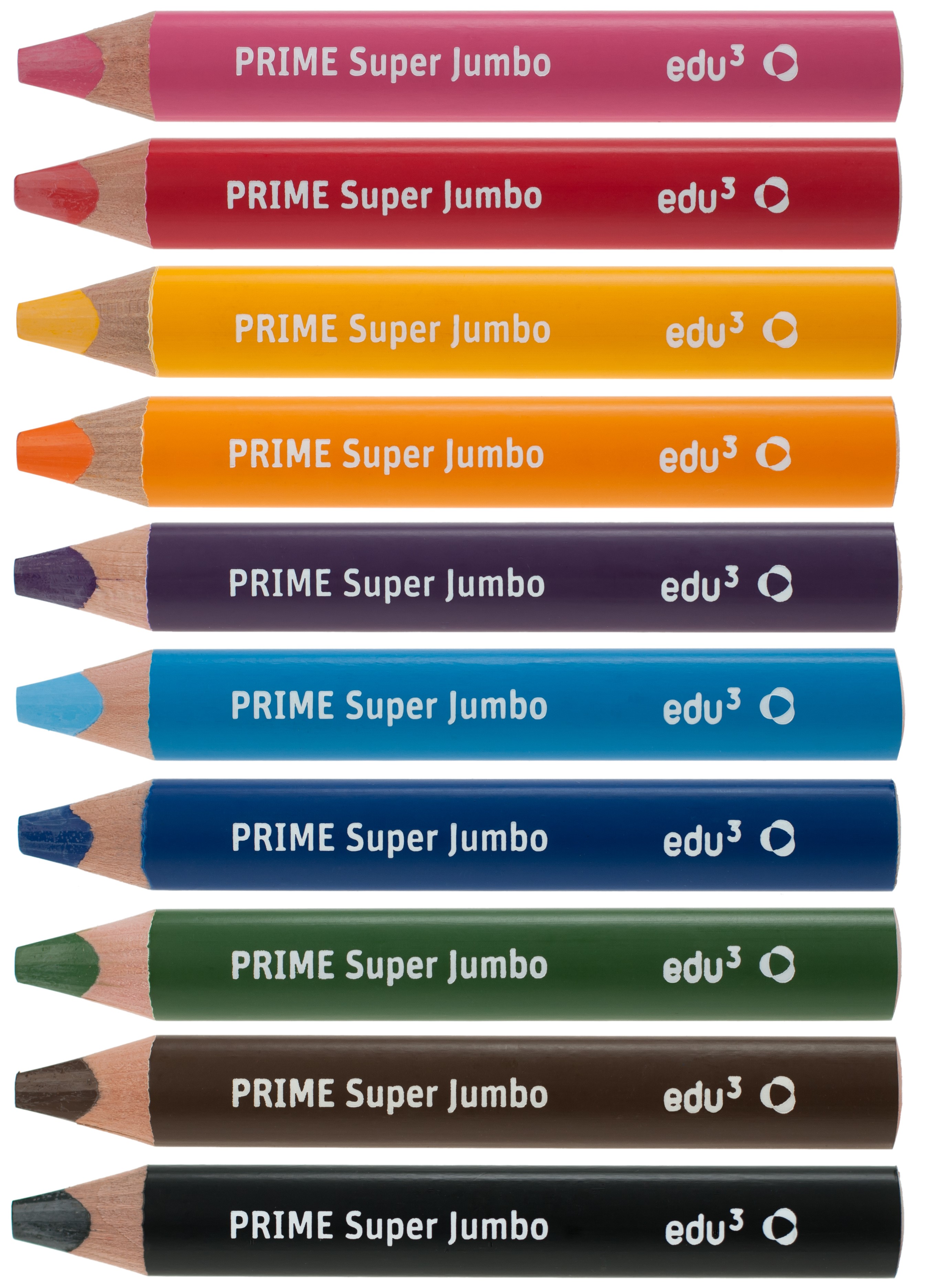 edu³ PRIME Super Jumbo colored pencils tri Set
Ready for shipment immediately, delivery time approx. 1-3 working days
Product information "edu³ PRIME Super Jumbo colored pencils tri Set"
The edu³ PRIME Super Jumbo combines the properties of a colored pencil, a watercolor pencil and a wax crayon, packed in a set of 10 pcs., 10 colors assorted incl. sharpener.
With its extraordinary color brilliance and a particularly soft smear of paint, it is the perfect pen for toddler. The water-soluble mine also allows great effects. The associated sharpener has a built-in child safety device and protects the little fingers.